2021: NL - big 'punky pike pair' pike for John Uilenberg - pike
March 10, 2021 John Uilenberg took me to his favorite spot for big pike.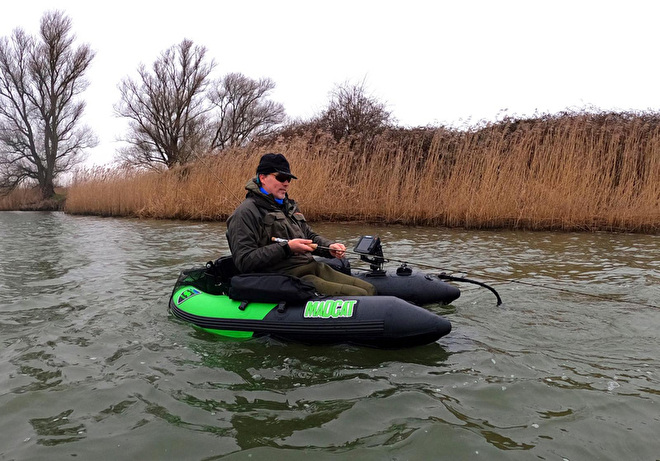 I was testing my new belly boat outfit for the first time and ran out of battery on the fish finder. A huge handicap as it was impossible to follow the underwater ridges without knowing exact water depth. But John showed me how it is done. Very impressing! If you're interested in finding out how John's system works visit YouTube and go to his channel 'John uilenberg'.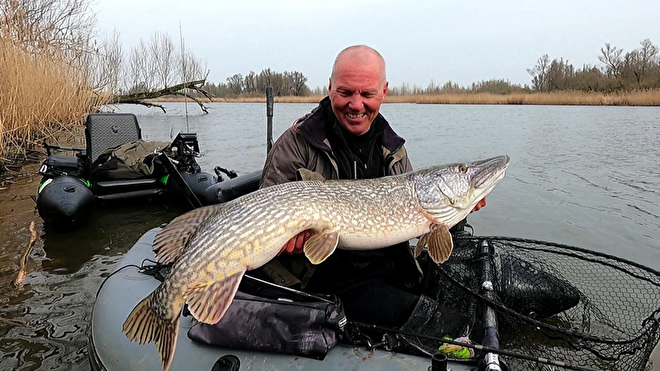 John's catch of the day was a 115cm monster pike! A day to remember.
Secret fly....the Punky 2.0 pike streamer.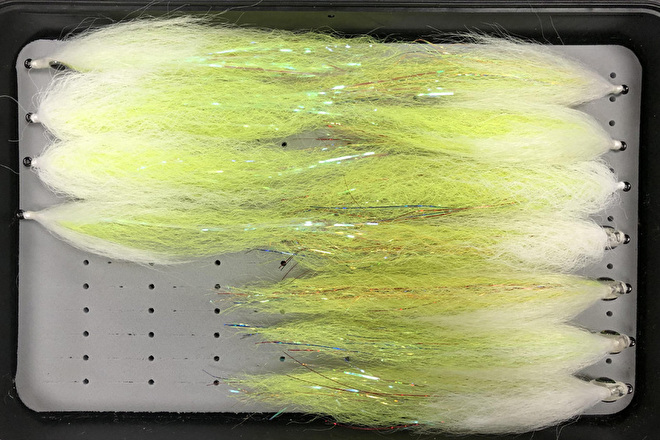 We'll be on the water again soon...