2021: NL - back to John's big pike spot - pike
March 24, 2021
Water temperatures are rising and the means the pike are in spawning moods. First fish of the day was this 103cm pike that unfortunately already spawned.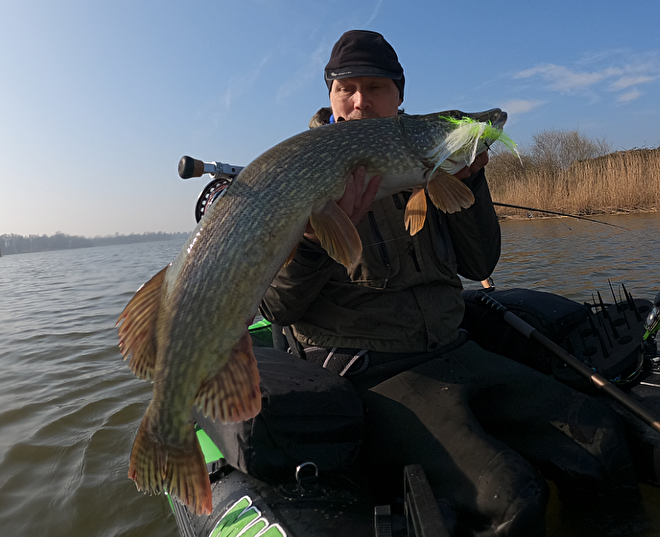 The pike were not on the hunt but I managed to land all 4 strikes I got.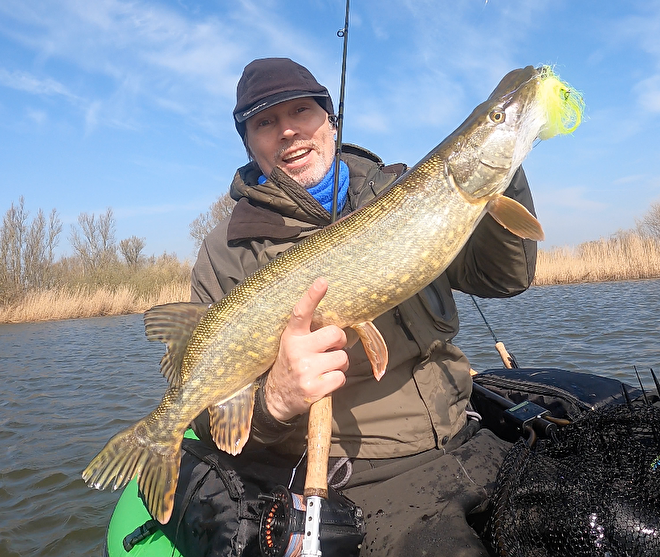 John was less lucky this time. He lost a big fish but at the end of the day he avoided a blank by catching a pike perch.