2021: NL - windy day at the Dutch Coast - Sea Bass
July 14th was a very windy day at the Dutch coast. Blowing 6 to 7 beaufort from the north it was almost imossible to find a spot to cast a fly. We pushed our Airflo (40+ Striper WF8F/I) lines into the wind and found out that the sea bass were eating. We landed 12 fish between the two of us and in the image the biggest one of the day (thanks for making the picture Ad Hulshof).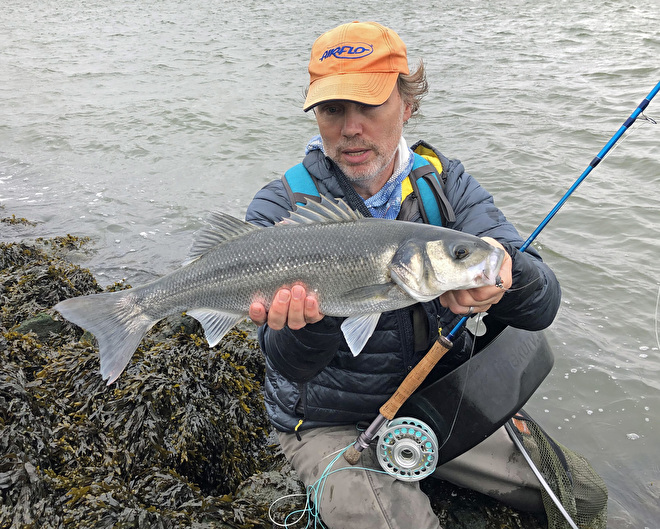 The Bonefish rod TFO produced exclusively for Elberse International turned out the be a great rod for sea bass! The new Tiemco 12ft Fluorocarbon Leader 35/00 was tested and approved (stiffer than nylon so no windknots). It will be my standard seabass leader from now on. The flies we used....white/grey clousers (little bit of flash and 5.5 dumbell eyes) tied on the ultrasharp TMC600SP hooks.