2018: USA - snook on the fly
After a visit to ICAST I took the family for a trip to Sanibel, Marco Island, Florida Keys and Miami. Unforgettable!
Sunrise was a great time to walk the beach with a fly rod. The fishing wasn't hot but every session you'd see some snook cruising the beach waves. Great fly fishing in shorts under sunny skies.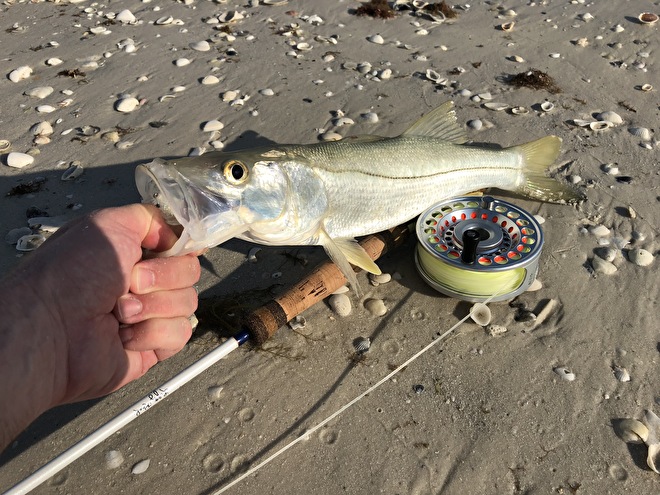 On Marathon I came close to tarpon....but not fly fishing! At Robbie's it was time to handfeed some silver kings.