2022: NL - predator season opening
This year we fished our Pike season opening on June 1 and 2. Two great days on the water with my buddy Rob Kraaijeveld from www.robfishingguide.com
My first fish of the season was a 103.5mtr Pike. What a start!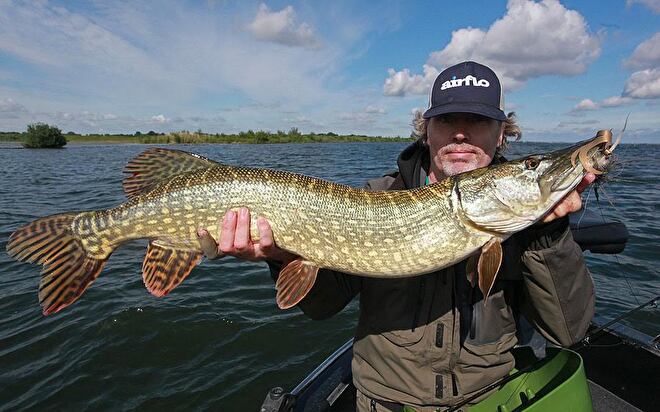 Later on the day I landed another nice pike. Measuring 97cm, not as big but much fatter!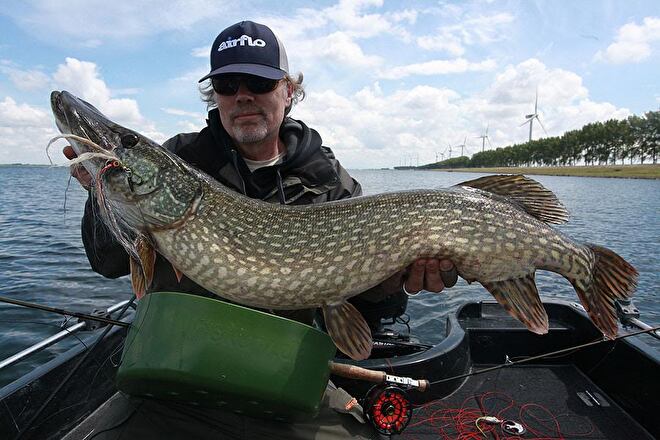 On June 2nd the wind died completely down. The only big pike of the day was the first fish I caught on the first drift in the morning. A healthy 94cm beauty.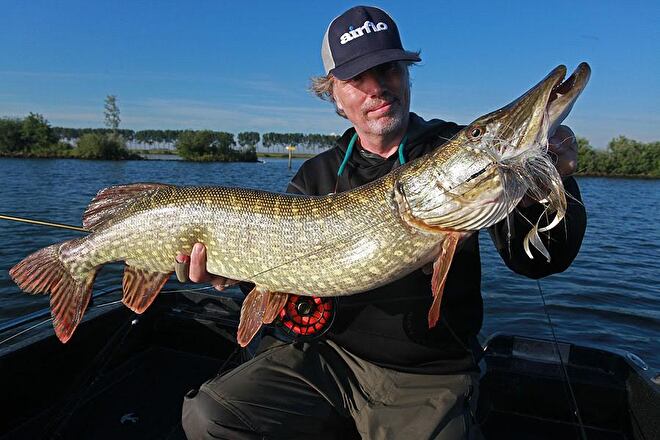 In total we landed a mix of 15 pike and pikeperch on the fly. Most on the new Elbi Flexi Dreki Pike Tails.